PERSONS: Elena Simonova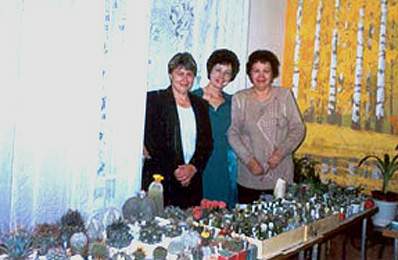 Photo 1.
A. Simonova (photo 1, at left), Ust'-Labinsk, Krasnodar Region, Russia (Northern Caucasia). Elena became a cactus enthusiast in 1980, but then there was a long break. In 1997 she started her hobby again on a more solid basis. All cacti in her collection are raised from seeds (photos 2 – 5).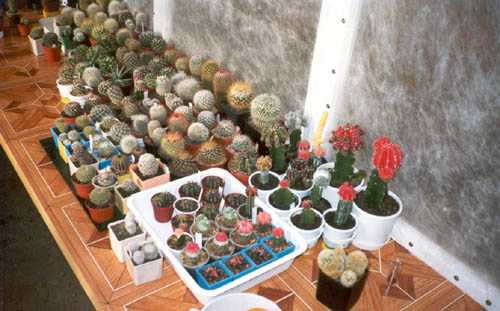 Photo 2.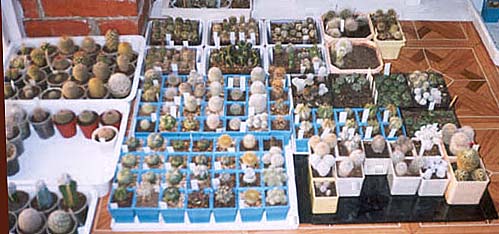 Photo 3.
"I don't know what to say regarding the size of the collection. Some people think it's a huge one, but I feel it's not big enough. I always want to get something new. I used to think that this desire would vanish with time and I would decide what exactly I'd like to see in my collection. But this didn't work," says Elena about her hobby.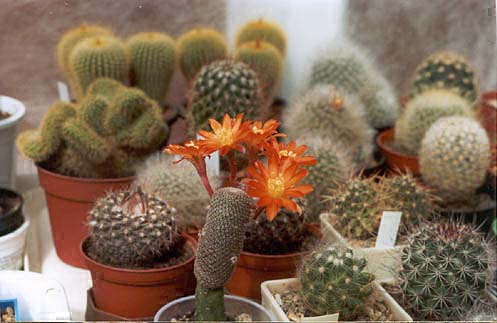 Photo 4a.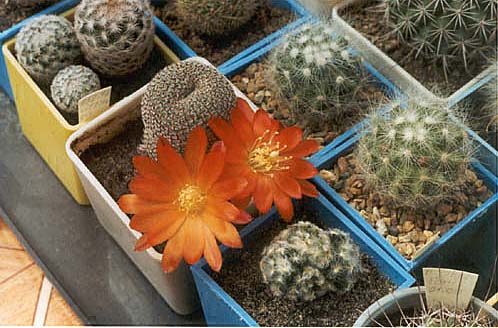 Photo 4b.
"Plants with unusual appearance attract me the most: cristate, monstrose, species that develop beautiful bushes, unusual spines, and wool. I have a special attitude to variegated forms, this year I raised about 20 seedlings of hybrid Astrophytum -- all variegated and growing on their own roots. Among my seedlings I often come across dichotomic ones, sometimes there are cristates and variegated cultivars (photo 6-10)."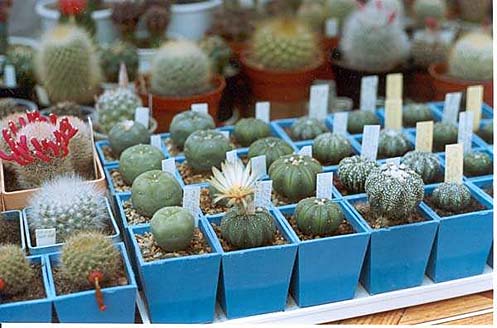 Photo 5.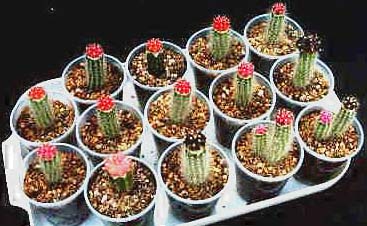 Photo 6.
"Of the regular forms of cacti, I prefer Astrophytum, Ariocarpus, Mammillaria, Turbinicarpus. This year I finished building my greenhouse (photo 11)".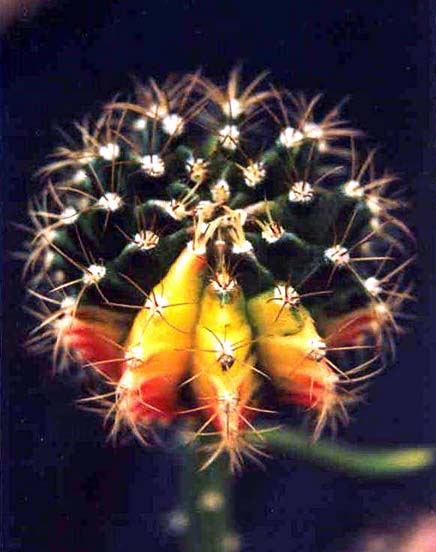 Photo 7.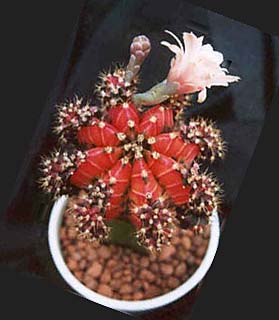 Photo 8.
Anyone who met Elena would be surprised by diversity of her passions. It's just amazing! Where can a person get that much energy and time? She has a husband and two sons and responsible for all household chores. She works as a company lawyer, owns a house and a garden. "My backyard," Elena continues, "is all covered with alpinariums and rare plants. I have planted many Ephedras and more than 100 bushes of roses, half of which are miniature roses.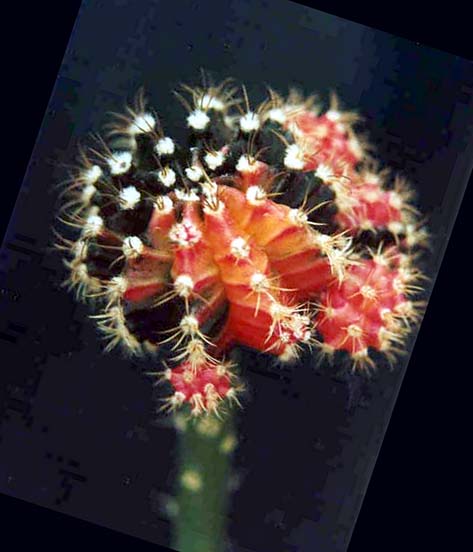 Photo 9.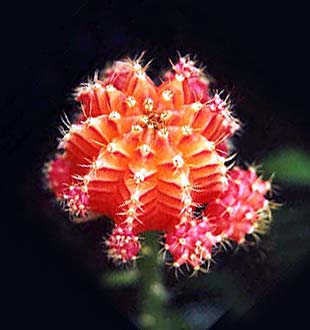 Photo 10.
"Also I like my pets -- a 8-years old East European Shepherd (it's a very smart and a sly dog), a white rat (died recently), who liked to rest on my shoulder and listen to snoring of my cat, lying nearby. I have a 100-liter aquarium, full of fishes. Besides all, I have purely women's hobbies -- I am very good at sewing, knitting and crocheting," she adds.
Here she is -- Elena Simonova, a person of inexhaustible energy.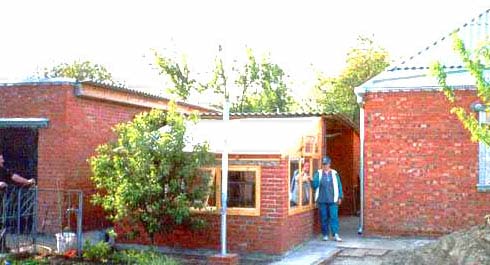 Photo 11.