Astrophytum asterias
'SUPER KABUTO' & 'MIRAKURU KABUTO'
Continued from
Issue 6 (28)
By Zeno Giusti
From the magazine «Cactus & Co» #4, 2000
Among all Astrophytum , A. asterias is for sure the most delicate species, and it requires some special care. I therefore suggest the use of a very permeable soil, mostly mineral. As for the other Astrophytum , the soil should be neutral or tending to alkaline (pH 7-8), but in practice the plants grow well also in slightly acid soils (pH 6-6.5). They prefer strong light and thorough watering after a certain interval of time. A long winter rest is also advisable (as for all Astrophytum ). If kept completely dry, A. asterias resists perfectly to temperatures even near 0oC.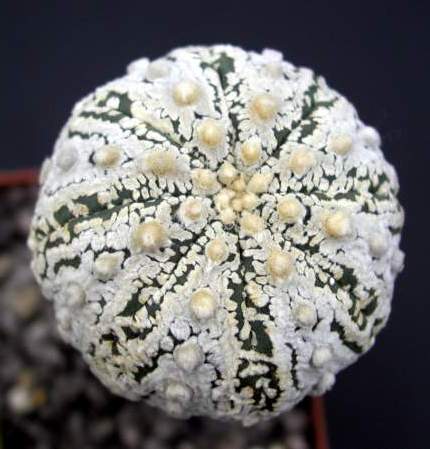 Photo 1. Astrophytum asterias 'Super Kabuto'
In any case, I advise always to keep some grafted A. asterias , as it is good to do with any delicate plant. The graft is one of the easiest, since the absence of spines allows better handling. Personally, I prefer grafting on Myrtillocactus geometrizans , because the diameter of the bundles is similar to that of A. asterias .
The main risks for these plants are the root mealy-bugs, and the rot that is often consequent. Since it is practically impossible to cure a plant of rot, I suggest using periodically, as a preventive measure, systemic fungicides.
For A. asterias , as for all Astrophytum , the best reproduction method is by seed. To obtain fruits and seed, it is necessary to exchange pollen between two different specimens: the flowers of Astrophytum are self-sterile, even though they are hermaphrodite (i.e. they have both stamens and pistil). In other words, it is not possible to have fertilization between pollen and ovules of the same plant. I strongly discourage from trying agamic reproduction by beheading the plant in hope of obtaining lateral or central shoots, since it is very unlikely that such cuttings will root.
As with all cacti and succulent plants, sowing is not particularly difficult. The best period is spring, or anyhow when minimum temperatures are around 15oC. The Astrophytum germinate a few days after sowing (four to ten days depending on temperature and humidity).
According to my own experience, the 'Super Kabuto' do not have any cultural needs different from those of the typical A. asterias . For sure it is more difficult to find than to cultivate these peculiar plants! I believe that the best source for seeds and specimens of 'Super Kabuto' is Japan. Even if today some garden centres offer plants classified as 'Super Kabuto', most of the time they do not fully show the characters of the true 'Super Kabuto'. In some foreign catalogue I have found seeds of 'Super Kabuto', but unfortunately they are almost always sold in very small quantities.
About four years ago, a Japanese friend gave me a 'Super Kabuto zebra-type' grafted on Myrtillocactus geometrizans , some strange hybrid of Astrophytum and some seeds that I immediately planted. Since germination was rather scarce, I grafted all the seedlings on Pereskiopsis velutina . As soon as they grew, I noticed that only a few - about one third - showed the characters of the 'Super Kabuto' form; the others were A. asterias with few dots (almost var. nudum), or strange forms of Astrophytum . A seedling that showed the 'Super Kabuto' characters, finally, developed into a cristate form.
| | |
| --- | --- |
| Photo 9. A. asterias 'Super Kabuto' | Photo 10. A. asterias 'Super Kabuto' |
This year, in October, 'zebra-type Super Kabuto', grafted on Myrtillocactus geometrizans , flowered for the first time. The flower was similar to that of A. asterias , but a little dry and not in good health. Furthermore it had very little pollen. Notwithstanding, I managed to hybridize it with four normal A. asterias . I obtained fruits both from the hybrids with A. asterias and from 'zebra-type Super Kabuto'. The fruit obtained from the latter is a little different from that of the hybrids with A. asterias , smaller and with more wool. The fruits obtained from the hybrids with A. asterias contained 60 seeds on average, while the fruit of 'zebra-type Super Kabuto' contained only 20; exteriorly the seeds were indistinguishable. I immediately tried to sow some of them, and obtained a good germination. But I will sow the larger part of them in spring, hoping to have new information on these mysterious, beautiful plants.
I wish to thank Gaetano Palisano and Gian Pietro Matarese, with whom I have talked about 'Super Kabuto' several times, and Yowichirow Matsuoka for precious information. And of course I thank my cousin Pietro Giusti, who gave me my first cactus.
Megata, Molitane (1944). An account of the genus Astrophytum Lemaire, Kyoto Imperial University, No. 56 July 1944, Horticultural series No. 2.
Rowley, G. (1958). Astrophytum asterias Lem., Nat. Cactus & Succ. Journal 13 : 7-8.
Sadovsky, O. & Schutz, B. (1979) Die Gattung Astrophytum , Flora Verlag, Titisee Neustadt.
Sato, T. (1973). Astrophytum Handbook, Japan Cactus Planning Co. Press, Vol 1.
The website of Yowichirow Matsuoka
All photos in the article are taken by Oleg Ilyashenko (Donetsk, Ukraine); all the plants are from his collection.