GRAFTING ON PERESKIOPSIS
translated by Irina Kalmikova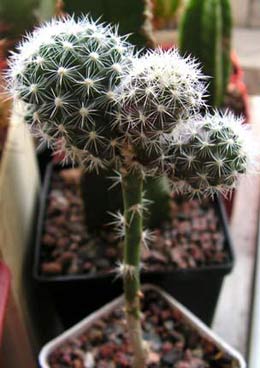 Photo 1. Cactus grafted on Pereskiopsis
The information in the following articles is 10-20 years old. Cacti lovers have collected quite a lot of recent materials lately. Plenty of new interesting information about maintaining, rooting, propagating and grafting on Pereskiopsis was given on the forum www.cactuslove.ru, where these questions were actively discussed by Russian readers. We present this information in Russian on our forum with permission of the authors. We would like to see the same selection in the English part of the forum. If you or your colleagues have experience, please share it with us.
You can also read the articles about grafting on Pereskiopsis in Issue 2 (12) of our e-magazine:
Grafting on PERESKIOPSIS L.P. Kornilova (Angarsk, Russia),
Grafting seedlings Vladimir Boxer, (Angarsk, Russia).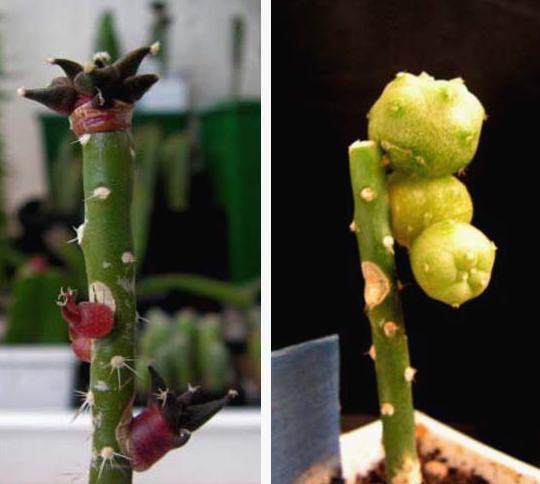 Photo 2. Multigrafting on Pereskiopsis