Anomalous forms of cacti from collection by Simone, Italy
(photos by the author)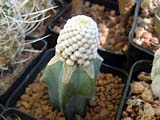 Photo 11. MY PERSONAL CULTIVAR: "Manu-snow"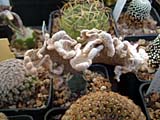 Photo 7. Opuntia clavaroides SUPER crest
I'm a cactus lover about 50 years old and I many years I have found and born and grow many strange and wonderful plants. I love Copiapoa genus, Ariocarpus, Gymnocalycium and many others. My glass house it's not very big, but very FULL. In summer I put out in my garden many big plants (like now) and in winter I seed in glass-aquarium.
I collaborate with a commercial grass house www.ilpungivendolo.it 100 km to Roma! He is a good cultivator and a good person. I give to him all my little plants (born in winter) and he give my for exchange some good and special plants.
For me this is only an hobby, because I have another real job, but for me it's a wonder time, when I can stay with my little fat plants.
I send to you 40 pics (for examples) if you like in particularly some of its plant. I have not a web site with my plants, maybe you could see other of my plants on: this place where are write: Simone-Italy.
| | | |
| --- | --- | --- |
| Photo 1. Euphorbia obesa monster | Photo 2. Euphorbia obesa "prolifera" | Photo 3. Gymnocalycium saglionis crest and varieged |
| Photo 4. Echinopsis ? | Photo 5. Astrophytum onzuka crest | Photo 6. Mammillaria sp. crest |
| Photo 9. Aztekium hintonii crest | Photo 10. Mammillaria luethy X theraesae | Photo 12. Polaskia, Lobivia, and ??? crest |
| Photo 13. Mammillaria spinosissima crest and normal | Photo 14. Echinopsis nudum crest | Photo 15. Astrophytum capricorne X asterias varieged |
| Photo 16. Ariocarpus furfuraceus crest | Photo 17. Astrophytum cultivar KIKKO | Photo 18. Cereus peruvianus seedling superb crest |
| Photo 19. Lophophora friici varieged RE.GRAFT on Lophophora friici green | Photo 20. Lobivia crest | Photo 21. Lophophora cultivar |
| Photo 22. Lophophora spiral form | Photo 23. Copiapoa cinerescens crest | Photo 24. Crasy and polymotic Strombocactus disciformis |
| Photo 25. Young Lophophora (enlarge pics to see…..) | Photo 26. Turbinicarpus sp. crest | Photo 27. Tirbinicarpus valdezianus super crest |
| Photo 28. Tirbinicarpus valdezianus super crest | Photo 29. Geohintonia mexicana cres | Photo 33. Echionthalonius horyzonthalonius varieged |
| Photo 34. Astrophytum X pink | Photo 35. Mammilalria gracilis crest | Photo 37. Echinopsis sp. Nudum varieged |