CONGRATULATIONS AND PRESENTS ON OUR 3RD ANNIVERSARY:
(selected materials)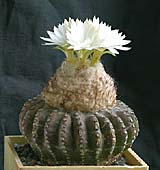 Photo 3. Discocactus horstii (by Valery A. Zlotin)
1. I wish "Cultivar" to be the most popular cacti journal. (Photo 1, 2)
Oleg Illiasenko, Donetsk, Ukraine
http://www.cactuses.nm.ru
---

2. Congratulations on your anniversary from a cactus which anniversary is celebrated. Discocactus horstii, 20 years, germinated in 1983 (Photo 3).
Valery A. Zlotin, Moscow, Russia
http://www.zlotinva.narod.ru
---

Photo 8. Krolik and Udav
4. Our compliments on your anniversary! Grow big and long-longstanding! (Photo 5-8)
Krolik aka Tanya, US,
www.TopTropicals.com
- rare plants for home and garden
---

5. Thrive like them (Photo 9-11).
Keith and Lorraine Thomas, California, USA,
http://home.inreach.com/klcactus.
| | | | | |
| --- | --- | --- | --- | --- |
| | | | | |
| Photo 9. Notocactus yellow flowers with red stamens | | Photo 10. Matucana mamillaris | | Photo 11. Gymnocalycium saglionis variegate blooming |
---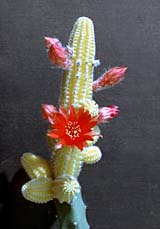 Photo 12. Chamaecereus silvestrii (by Victor Kotov)
6. Congratulations! Wishing you longevity!
I take opportunity to say many thanks to Elena Simonova (Kuban), Anatoly Mihaltsov (Omsk), Sergey Malyh and Irina Kataeva (Chelyabinsk), Igor Skoulkin (Ekaterinburg), Dmitry Kushelevsky (Miass) for seeds and plants sent to me (Photo 12).
Sincerely yours, Victor Kotov, Tuapse, Russia
---

7. We would like to congratulate CULTIVAR and its staff on the occasion of its anniversary. We send our warmest greetings from our succulent nursery. A report about the nursery will follow in one of the nearest issues (Photo 13).
Yours sincerely, Cactus Club "Coryphantha", Samara, Russia
---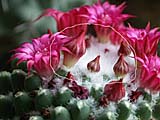 Photo 14. Mammillaria polythele v. nudum (by Alexander Usikoff)
8. I would like to present a photo of Mammillaria polythele v.nudum to "Cultivar" (Photo 14).
Abnormal blooming from areoles. Flowers on top of plant grow not from axils but from areoles. This way of blooming has been seen for the third year. The flowers doesn't differ from regular ones, the only difference is the size, they are smaller then axil flowers. Two speciemen of this mammillaria flowered this year, the second one doesn't show any irregularity. I cross-pollinated flowers and if it is successful it will be interesting to watch fruit to develop from an areole.
Alexander Usikoff, Togliatti, Russia
---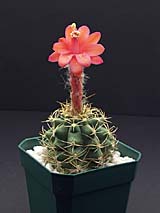 Photo 15. Matucana paucicostata (by Yuri Yudin)
9. First blooming. Matucana paucicostata. The plant is 18 years old and its diameter is about 45 mm.
The bud appeared when the warm weather began after first water misting (May 2002) and looked like a flock of wool on the top of the cactus. About a month later it opened. The flower opens in the afternoon and lasts 2-3 days.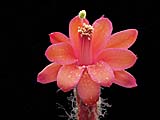 Photo 16. Matucana paucicostata
This cactus spent last summer (2001) at the least ventilated spot of greenhouse with a day temperature of 40-45
o
C (130
o
-138
o
F). During cold overwintering this plant was lighted up by lamps 4-6 hours a day in average. Most likely all these factors stimulated flowering, first in 18 years.
I gladly present this photo to "Cultivar"!
Yuri Yudin (NH, USA)