- the national magazine on cacti and succulents. They were being published there from March 1958 to November 1959. After that by her authority again British cactophiles started using her pots.

As a result of the publications in the magazine spread in many countries Irina Zaletaeva received letters from more than 18 countries. Now she is in correspondence with 62 foreigners.

Irina Zaletaeva was forced to give up her job in the club by a heart disease but she remained the life and soul of the club. Besides she went on writing a book about cacti which was published in 1972. (Irina Zaletaeva "A book of cacti" Moscow: Koloss, 1972, 192 p., 600 000 copies. This book is among 5 best published on the subject in USSR).

From the editors: We hope many readers will be interested in an extract from the book by Irina Zaletaeva. It is a kind of wishes to the modern authors.

Chapter I. Why this book is written this way and not otherwise

There was a time in my life when if I was asked a question "Do you know what cactus is?" I would answer "Sure! Who doesn't?"

But as soon as I got interested in these very decorative and interesting from the biological point of view plants I realized that I knew practically nothing about them. Moreover, the people that surrounded me and were not interested in cacti had the same knowledge as me (or rather did not have it). So, I had to turn to the specialized literature.

I found lots of books especially in German and English and started reading them with enthusiasm. I had no doubts that the experienced scientists and authors will teach me everything.

Strange as it may seem, the further I read the more vague my idea of cacti became. There were no two similar opinions on any question concerning the culture or classification of cacti. If one author considered heather soil the best for cacti, another warned against using it. If one said that cacti could be grown only in small clay pots, another came for group planting into wooden boxes. One believed that room cultivating of cacti is possible only in grafting, another started a chapter in his book by words "Hands off the grafts!" It went on like this without end. I was in despair.

If I was less interested in cacti I would probably give up the idea of having a collection on my windowsill. Much time has passed since then. Now I have several hundreds of cacti. I learnt to grow them but I did not forget how I searched for any information concerning experience and experiments that convinced the author of the advantages of his method.

I always thought that if the author had told the readers in detail about his/her way to the success they (and me) would be able to use better his/her experience, to compare the conditions and evaluate its aptitude for their collection. In other words I wanted to know not only what is recommended or not but also why and what made the author think so. Depending on individual conditions the same method can be useful or harmful.

"At the age of 69 after a serious and long decease the oldest cactophile Irina A. Zaletaeva died. She was one of the founders of the Moscow cacti club and the author of a book about cacti. Those who knew her will always remember her. A Parodia named after her will remain with us".

This is what ran the Sumy cacti magazine in November 1981.

20 years passed since Irina A. Zaletaeva had left us. A lot has changed since that time. Her book is a rarity now. Young people who came to the Moscow club in those years grew older. Even Parodia named after her is referred to other species now.

In the new book by Edward Anderson P. zaletaewana F. H. Brandt is considered as a synonym of P. subterranea F. Ritter 1964 (P. culpinensis, pseudosubterranea, occulta, miranda, nigresca, salitrensis are also referred there). But her experience described in books and many articles did not become out of date. And the main thing is that we remember her.

Andrey P. Sokolov and Parodia zaletaewana Brandt 1973
By Vladimir Boxer from Angarsk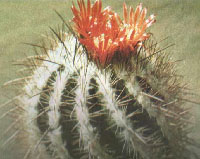 Photo 4. Parodia Zaletaewana is from the Vladimir Boxer's (Angarsk) archive.
During one of our rear meetings with Andrey P. Sokolov I asked him why I had never seen Parodia zaletaewana which would look like the famous photo in "Kakteenlexicon". This is what I heard.
In his recent years Mr.Brandt was ill and stayed almost all the time at home. As his skills remained very high some cacti collectors sent him plants for description. This is quite logical, as it is rather difficult to describe a plant according to the norms of the Botanic Code. It takes much knowledge, time and effort. So, one day he received a parcel with Parodias and started working.
Mr.Brandt and Andrey P. Sokolov had been in correspondence for many years. It is not easy to invent the name for a new plant, and this time there were several of them. So, he asked his friend Sokolov to give him the name of a Soviet cactophile after whom he could name a new species. Andrey P. Sokolov had no doubts. His respect towards Irina A. Zaletaeva was immense. He liked to speak about their first meeting. He came to her place, introduced himself and immediately came up to the windowsill with wonderful cacti and began examining and comparing them. Suddenly a hand pointed to a plant: "What is the name of this cactus? And this? And that?" As Andrey P. Sokolov remembered: "It was a miracle that I said all the names correctly". "I thought worse of you" - the elderly lady said and asked him for tea. I should say that "cacti" Moscow is known for its enlighteners. I. А. Zaletaeva, А. G.Bogdanov , N. А. Korolev, A.S. Taranin, P.Stolyarov, B.S.Noskov, Yu. А. Shinkarenko, D. V. Semenov have always been very friendly towards beginners and provincials and did not grudge the time to explain simple things to them and give advice. Now V.A. Zlotin does it via Internet even with more patience that surprises me. Many of us have their own "tutors" in Moscow to whom we write and come with our problems. I still have small photos of my cacti on the reverse side of which there are names and recommendations written by Irina A. Zaleteva.
So, Mr.Brandt called the new species Parodia zaletaewana Brandt. He sent seeds to Andrey P. Sokolov, and the latter sent part of them to Irina A. Zaleteva. Several years passed. Something grew out of the seeds, but it was not quite similar to what was expected judging by the photo. Andrey P. Sokolov wrote about it to Mr. Brandt and after a long delay received an answer. He wrote that only inpatient amateurs dared compare young seedlings to the photos of grown-up plants. And refused to discuss the topic. He never sent again the seeds of his new Parodias, including Parodia zaletaewana in spite of Sokolov's hints.
Later there was a discussion in the Western magazines concerning the relevance of existing of "Brandt's Parodias". But for all the Soviet cactophiles (I wish I were wrong!) this longed-for Parodia zaletaewana remained a myth.