Mojave Desert Cacti
by Vladimir Malov, California USA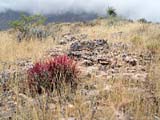 Photo 6. Echinocactus polycephalus at rocky desert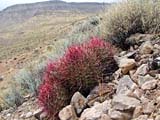 Photo 7. Echinocactus polycephalus - more plants are growing at slopes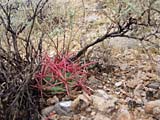 Photo 8. Apple-sized seedlings develope full-sized adult spination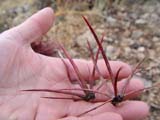 Photo 9. Echinocactus polycephalus spines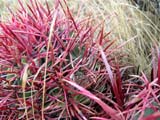 Photo 10. Echinocactus polycephalus - normaly grey spines turn red when wet.
Mojave Desert Cacti:
13 mile campground
13 mile campground
Echinocactus polycephalus, Echinocereus engelmannii, Escobaria vivipata, Opuntia basilaris, Cylindropuntia echinocarpa, Cylindropuntia ramoissima
When I got back to Las Vegas it was raining. I returned to the "13 Mile Campground" and set my tent under the pouring rain. The desert sucks in the water with an almost audible hiss, and fills the air with an incredible bouquet of dense smells. The thunder rolls high above the mountains.
It still rains in the morning. The campground is located in a small depression that gives some protection from the local winds, winds which are known to be quite wild sometimes. There are some limestone cliffs not too far away, but my goal is a nearby slope. It is the place for Echinocactus polycephalus, and that's what I'm looking for now.
The first cacti are only fifteen yards from my tent – Opuntia basilaris, Echinocereus engelmannii, and single-headed Echinocactus. A hundred or so yards away is the upper edge of the slope, and I do find some larger multi-headed Echinocactus polycephalus plants here.
The Echinocacti are very robust here. The wet plants seem carved out of green rock and wired stout, bright pink spines. The wooly fruit are hidden behind the mighty spines. These plants have been described as growing in massive clumps of up to a hundred heads, but that's hard to even imagine. The largest specimens here have about ten heads and are a foot and a half tall and three feet around. A lot of the single plants are young seedling, and only apple-sized plants develop full-sized adult spination.
Under the relentless rain I walk along the hilltop and think about getting to the cliffs about a mile away. On my way among with Echinocacti I see Echinocereus engelmanii, Escobaria desertii, Cylindropuntia echinocrapa. Sometimes I come across small Cylindropyntia ramoisima bushes - "diamond" or "pencil" cholla. Pencil-thin stems with diamond contours outlining the flat tubercules decorated with grotesque long and thick spines at the stem tops.
The weather starts to clear and the Red Rock cliffs appear out of the cloud for a moment, but then I see a dark wall of rain moving in, and make it to my car, jumping in just as the downpour starts.

Photo 11. Yucca mojavensis

Photo 12. Plants growing on the slope

Photo 13. Echinocactus polycephalus plants

Фото 14. Escobaria desertii

Фото 15. Echinocereus engelmannii

Фото 16. Cylindropuntia echinocarpa

Фото 17. Cylindropuntia ramoissima

Фото 18. Escobaria desertii - look at the soil

Фото 19. Rainbow Wall rock in clearing rain