Mojave Desert Cacti
by Vladimir Malov, California USA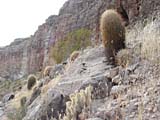 Photo 11. Cactusland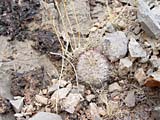 Photo 13. Mammillaria tetrancistra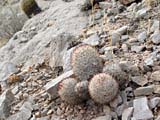 Photo 14. Escobaria vivipata v.arizonica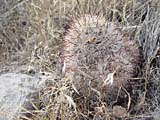 Photo 15. The biggiest Mammillaria tetrancistra I found.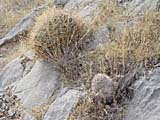 Photo 16. Same plant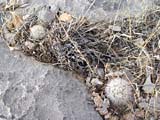 Photo 17. Mammillaria tetrancistra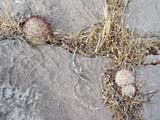 Photo 18. Mammillaria tetrancistra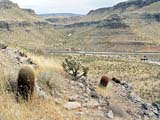 Photo 19. Looking south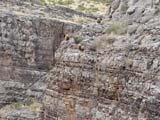 Photo 20. Limestoun cliff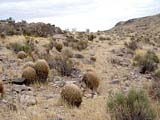 Photo 21. Above the cliff
Mojave Desert Cacti:
Virgin River Gorge
Virgin River Gorge
Cylindropuntia echinocarpa, Opuntia polyacantha, Opuntia erinacea, Echinocrerus engelmannii, Mammillaria tetrancistr, Escobaria vivipata v arizonica, Ferocactus cylindreus
On my way I get back on Highway 9 and continue on to Saint George and Interstate 15. My new goal is the Virgin River Gorge. During my first visit to this area I was lucky to find a Mammillaria tetrancista plant there.
The Gorge is actually a valley that I-15 follows by cutting through the north-western corner of Arizona on the way from Utah to Nevada. The limestone cliffs rise on both sides of the valley and the south-facing slope has noticeable Ferocacti heads here and there. I stopped at a place that looked familiar and parked my car some thirty yards away from the road.
There's a barbed wire fence blocking my way here, built to prevent wild animals from running into the freeway. But luckily I am able to use the concrete side of a bridge built over a dry wash to get over the wire.
High above the road and right below the cliffs there are plentiful Ferocacti and it is a good chance to see other cacti. But I remember having seen Mammillarias at the wash sides, so I try here first. Scanning the low slope I find groups of Ferocactus cylindreus, Cylindropuntua echinocarpa, Echinocereus engelmanii and Opuntia polyacantha. No Mammillarias, though. The Opuntia polyacantha are extremely variable here – sometimes they have longer and darker hair-like spines, and sometimes shorter white ones, with all possible variations in between. It's possible that these are Opuntia polyacantha and Opuntia erinacea growing together, since both are very variable, or these plants might just be different forms of the same species (or polyacantha and erinacea is the same species?)
Having no luck finding Mammillarias by the wash I decide to try moving up the slope, and climb a couple of hundred yards to the cliff base. On my way I see some of the same cactus species, and under the cliff itself they grow very densely. There are lots of Ferocacti, both large plants and seedlings. Some of the plants are dead, leaving behind a cage of interwoven spikes. Hard like bone the dead spines might not decay in this climate for tens, if not hundreds, of years.
The largest Ferocacti here grow to about three feet tall. After reaching that size the plants tend to fall down the slope and die. The roots that are able to hold younger plants even on the vertical cliff fail helplessly, and stems with enough stored water to withstand years of drought show no attempts to grow new roots and hold on. What a mystery.
Here on the bare rocks I finally find my first Mammillaria. Even though I search around I don't find any other ones, though I do find a couple Escobaria viviopata v. arizonica plants. This Escobaria variation has nice large pink flowers, but is unfortunately not in season.
I continue walking under the cliff face while scanning the slope. After a couple of hundred yards I find a group of about ten Mammillarias, both mature plants and seedling growing together. It seems like Mammillarias are a rarity here.
Now the way along the slope is blocked by a ravine. On the other side I see a large ramp that cuts across the entire seventy-foot tall cliff and makes for a gentle passage up. There is a lot of Ferocacti up at the cliff edge, so I decide venture across the ravine and climb up to check for Mammillarias there.
When at the cliff top I find a cactus paradise there. Ferofacti, Echinocacti, and Opuntias all grow here, smaller than the ones below the cliff, but so densely that I have to carefully watch my step. I wonder twenty yards away from the edge of the cliff, but there are only some Opuntias here, and even they disappear soon, so I head back to the cliff edge.
Plenty of plants grow densely on the narrow strip along the cliff. There are a lot of Escobarias, and they're larger and more robust than the ones below the cliff. Still no Mammillarias that I can see. Although I'm not at the mountain top there's a wide open view in all directionsAll around side I see the same sorts of valleys with limestone cliffs, the favored habitat of local cacti. Several miles north in one of these valleys is the northern-most known place where Mammillaria tetrancistra have been found, making it the northern-most tip of the region where the Mammillaria genus grows.

Photo 22. 60 feet off the cliff edge - plants dissapear

Photo 23. Plant community

Photo 24. Escobaria vivipata v.arizonica

Photo 25. Escobaria vivipata v.arizonica

Photo 26. Yellow ang red-spinned forms of Echinocereus engelmanii under Efedra bush

Photo 27. Opuntias

Photo 28. Opuntias

Photo 29. Mammillaria tetrancistra at boulder top

Photo 30. Cylindropuntia spines