Mojave Desert Cacti
by Vladimir Malov, California USA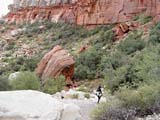 Photo 11. Dry wash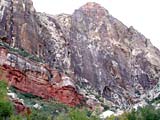 Photo 12. Black Velvet wall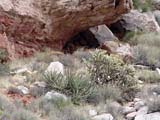 Photo 13. Large Cylindropuntia echinocarpa at sunny slope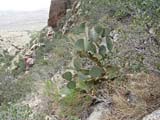 Photo 14. Opuntia macrorhisa at Black Velvet base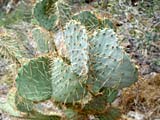 Photo 15. Opuntia macrorhisa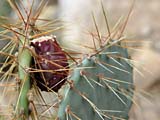 Photo 16. Opuntia macrorhisa fruit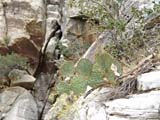 Photo 17. Opuntia macrorhisa at cliff edge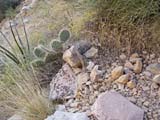 Photo 18. Opuntia polyacantha by the trail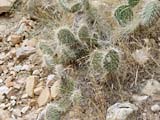 Photo 19. Opuntia polyacantha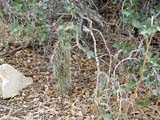 Photo 20. Opuntia polyacantha seedlings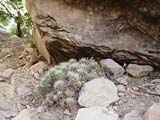 Photo 21. Echinocereus mojavensis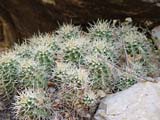 Photo 22. Echinocereus mojavensis from shady location
Mojave Desert Cacti:
Red Rocks Park. Black Velvet Canyon
Red Rocks Park. Black Velvet Canyon
Cylindropuntia echinocarpa, Opuntia polyacantha, Opuntia macrorhisa, Ferocactus cylindreus, Echinocrerus engelmannii, Echinocereus mojavensis
The Red Rocks National Monument is only a twenty-minute drive from the Las Vegas Strip, and is almost inside the limits of rapidly expanding city. It's a world-class rock climbing Mecca well known among climbers for its beautiful sandstone, and a place I visit several times a year for that occasion.
The Black Velvet Canyon is one of the gorges in the Red Rock Mountains, and is located off Highway 160. You must follow a rocky dirt road through the desert for a few miles and then park at its end where slopes are getting too steep to drive and where cactus country really begins.
Right at the trailhead there are plentiful Cylondropuntia echinocarpa, large mounds of Echinocereus engelmannii and Ferocactus cylindreus plants accompanied by Yucca mojavensis and different desert shrubs.
Since 2005 was a very rainy El Nino year the cacti had plenty of fruit. Dry bulbs of Cylondropuntia echinocarpa fruits show just why the plant got its name – they are covered by long stiff and extremely sharp spines that stick to everything like little harpoons. They're painful to the touch and difficult to extract from the skin.
Ripe Echinocrerus engelmannii fruit are also dry and covered with masses of easily detached spine rosettes. The ground next to the mature plants is littered with piles of these rosettes from many years, making it seem like even the rodents couldn't make it to the plant.
The cacti here, much as elsewhere I've seen them growing wild, tend to grow on uneven surface – on slopes or ridges. For example the trail follows the rim of a dry creek bed, and the other side of the wash has groups of Ferocactus cylindreus plants. The plants are not very big here; the biggest are about two feet tall.
Echinocrerus engelmanii are plentiful around the trail. There are two forms growing together – one with bright yellow spines and the other with brown spines. This seems a good place for them, since some of the larger mounds have up to twenty heads and show very long, well developed spines. Some plants grow in taller grass, under bushes or Yuccas, or simply on bare rocks. The plants established themselves on rocks are smaller, but healthy and growing, their roots set in the cracks splitting the boulders.
The soil here is soft underfoot, mostly with thin sand mixed with some sandstone and limestone gravel. I'm sure it has some organics, but this is undetectable without proper testing. If you try to dig up a cactus you will see that the roots spread out for quite a distance an inch or two beneath the ground. The roots always stay in the upper layers of the soil which are well aerated and sun-warmed.
The trail I follow rises up towards the cliffs, and dives into the perennially dry streambed. The stream fills that wash only for short hours after rain. You can see small water pools by the cliffs, where the rocks rise close to the surface. At the entrance to the gorge there are even real trees in the streambed, since there is enough moisture and shade to support them.
The sunny slope across the valley shows larger Ferocacti and I zoom in with my camera to snap a few shots. Cylindropuntias are also much bigger here, not merely shrubs but small trees six feet tall, spreading out in all directions like coral. Opuntia basilaris should also be growing somewhere on that slope.
After twenty minutes on the trail I'm in the gorge itself, having passed Whiskey Pick cliff and moved to the Black Velvet Wall. The slope rising to the cliff base is currently in the shade and it does not receive any direct sun for all six months of the year. It's chilly, and I'm glad that there's no wind from the gorge. While sunlit slope across the valley has desert appearance, this side is covered with bushes. There are cacti here also, but they're different from the ones on the slope across the way.
First there are the Opuntia macrorhisa, plants with large bluish pads and long, thick, black-tipped spines. The dark red fleshy fruit are ripe now, though almost all have been eaten. I do manage to find one stuck between two pads where even birds couldn't reach it.
Another Opuntia species – this time polyacantha is visible. It can be a variable plant, and here it has long white spines reminiscent of gray hair, which makes it match the whitish dry grass that's to be found all around. Opuntia polyacanta also have fruit, but they're different, being dry, graying, and looking almost like cardboard. Under some small holly bushes that grow along with the junipers I find a couple of Opuntia polyacanta seedlings. Though it's hard to tell the plants' age they're obviously growing from seed.
And then – and what a surprise! – I run straight into an Echinocereus mojavensis. It grows right on the trail, and if it wasn't, I probably would have missed it, having not expected to see any Echinocereus mojavensis here. Not only is it in the shade of the gorge, but it is also under a large boulder. At first I was puzzled by its shorter whitish spines and didn't identify the plant, but then a hundred yards up the slope I saw another plant that looked more like the plants I had seen in Joshua Tree, wearing the usual long curving black-tipped spines.
During my first visit to Red Rocks about six years ago I have seen plants that I now believe to be Echinocereus mojavensis growing in another canyon on a sunny slope at a much higher elevation. To get to the site – the Rainbow Well base – took three hours of hiking and scrambling up a steep trail that almost made us think of using ropes at times. About three thousand feet above the desert floor we saw large mounds of Echinocereus mojavensis of over a hundred heads each growing next to huge pine trees. And pine trees generally indicate that the site gets snow coverage in the winter.
| | | |
| --- | --- | --- |
| Photo 23. Echinocereus mojavensis at the open | Photo 24. Desert | Photo 25. Cylindropuntia wood |